Our approach
We deliver personalized financial advice to help you achieve your goals, today and tomorrow, through our Confident Retirement® approach. We start with a conversation about key financial areas including covering essentials, ensuring lifestyle, preparing for the unexpected and leaving a legacy.
By identifying clear steps to take toward your goals, we can help take the uncertainty out of planning for your financial future. Working together, we can help you feel more confident, connected, and in control of your financial life.
Retirement discovery
Some questions about retirement are nearly universal. For example, will I have enough money to last my whole retirement? How will the ups and downs of the market impact my income after I retire? And what about inflation – will it eat up my retirement income?
If you've asked yourself these questions, it's time for a visit to the Retirement InteractiveSM tool, where I encourage you to explore the "View Retirement Challenges"section. It will let you delve into important issues that could potentially affect your retirement income.
After you visit, contact me and we'll talk about the things that concern you most – and solutions that could help you have a more confident retirement.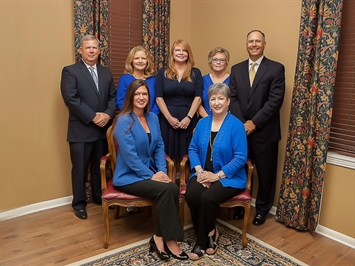 106 East Washington Street
Kosciusko, MS 39090